After beating Toronto FC 3-0 on Wednesday night, D.C. United is back in action this weekend to take on the Houston Dynamo. Luckily, they will get an extra day of rest before heading to Houston to play a Sunday game. Even moreso than the Toronto game, this is a game that D.C. United should win, banking as many points as possible against weaker teams before the meatgrinder that is the rest of August. With that in mind, let's take a look at the projected lineup.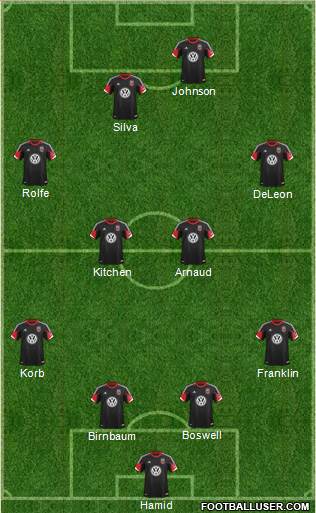 Again, there is no roster rotation yet, with D.C. United starting its first choice team for this game. Ben Olsen got Chris Rolfe, Davy Arnaud, and Luis Silva some rest in the second half of the last game, and a natural rotation will come to the attacking players once Fabian Espindola is healthy enough to return. On the defensive side, Kofi Opare will get minutes later on this month (and very likely in the Concacaf Champions League), but there will be no change to the starting back line here.
I think that Sunday will be the day that Fabian Espindola will finally get back on the bench, and maybe getting a couple of minutes at the end of the game. Joining him the first time will be Kofi Opare, Joe Willis, Collin Martin, Conor Doyle, Lewis Neal, and Jared Jeffrey.
What do you all think? Do you want to see some roster rotation in this game?