After the opening day debacle against the Columbus Crew, there was plenty of questioning about the formation and players that Ben Olsen started. They had performed well in the Carolina Challenge Cup, after previous formations floundered in earlier preseason games, but looked slow of foot and of mind in the game against the Crew. The task becomes even harder against Toronto FC at BMO Field, with Michael Bradley and Jermain Defoe lining up for the Reds.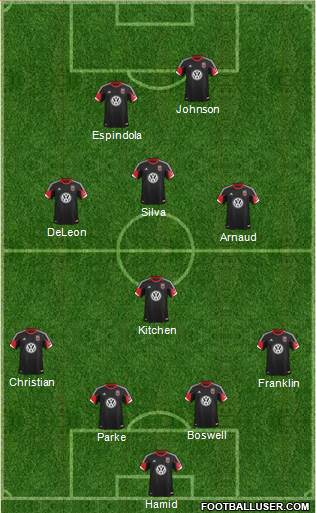 I think that Olsen will go with the same lineup as against the Crew, but with the midfield even more packed in than before. Allowing Michael Bradley to run rampant in the midfield would be the death knell to this team, and so putting two or more players on him will be key. The other option would be to shift to an empty bucket, pulling Luis Silva out and putting in Jared Jeffrey; after his performance in the Carolina Challenge Cup, I don't think that Olsen will be that rash after one game. However, should Silva again play like he did against Columbus, I would think we would see that substitution sooner rather than later.
The rest of the lineup, though, should be the same as last week: Fabian Espindola and Eddie Johnson up top, Nick DeLeon and Davy Arnaud wide, and the back line of Jeff Parke, Bobby Boswell, Cristian Fernandez, and Sean Franklin. The substitutes will be Andrew Dykstra, Steve Birnbaum, Taylor Kemp, Kyle Porter, Conor Doyle, Jared Jeffrey, and Lewis Neal, again just like last week.
What do you all want to see?