Ever since D.C. United improbably won the US Open Cup semifinal match against the Chicago Fire, we have been talking about how Tuesday's final is the only game this season that matters. And even earlier than that, in the beginning of May, we asked if United's season could be a success if they won the Open Cup but missed the playoffs. All of that comes to a head on Tuesday night, in Sandy, Utah, against one of the best team's in the league in Real Salt Lake. It would obviously be a shock if United somehow won this game, but every Open Cup victory this year has been a shock. Maybe there is one more moment of magic left in an otherwise forgettable year.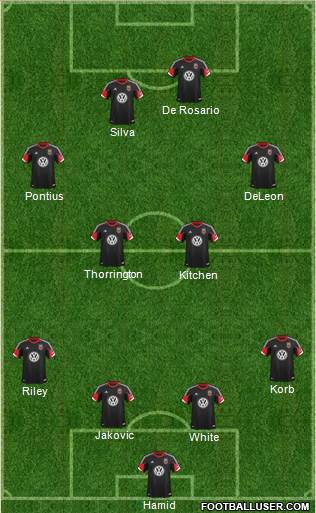 The lineup is exactly what you would expect it to be, featuring 10 of the 12 players who did not travel to Toronto for this weekend's game. Luis Silva traveled to sit on the bench, and the other player who did not travel, Carlos Ruiz, apparently missed the game due to a misplaced passport. Steve Goff has also confirmed that Bill Hamid will be starting over Joe Willis, so that takes out one of the last mysteries in this starting lineup.
The one possible change could come with the center backs. Based on who traveled and who played, it seems very likely that Ethan White and Dejan Jakovic will start together. There is a possibility, however small, that Daniel Woolard getting a half in Toronto was so that he could get some fitness back before starting in Utah. Personally, I would prefer White to start at this point, as he has been playing better than any other defender and is at 100% fitness.
With this lineup, the subs would be Joe Willis, Daniel Woolard, Dennis Iapichino, Conor Doyle, Lewis Neal, Kyle Porter, and Jared Jeffrey. What are your feelings going into this penultimate day before the US Open Cup final?