While this is a league bye week for D.C. United, they do actually have a game this Friday. That night, at 8:00 pm at Robert F. Kennedy Memorial Stadium, United will take on Chivas Guadalajara in an international club friendly. I have made my opinions on international club friendlies known (spoiler alert: I'm not a fan), and this one is no different. However, we may be able to find some joy in the lineup that will hopefully feature a number of young players.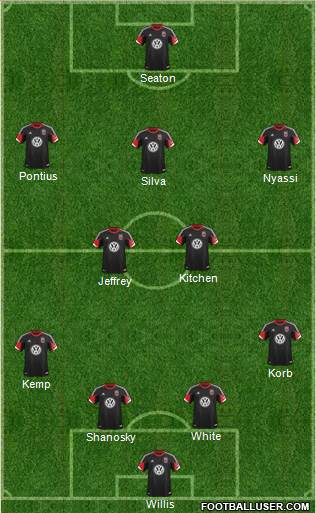 D.C. United's three newest signings, Jared Jeffrey, Luis Silva, and Collin Martin, are the three players that I am most excited to see. I don't think that Martin will start this quickly, but he is likely to get significant minutes in this game. But, at least to start the game, I expect United to go with a mostly first choice lineup in order to give the fans the best show that they can. And while this game doesn't matter, the performances of the new players and the young players will hopefully give us any glimpse of hope for the future of this team.
Michael Seaton is available for this game, which disappoints me. That same night, the Still Undefeated Richmond Kickers will be taking on the Rochester Rhinos in a game that actually means something; the next day, the Kickers take on the Harrisburg City Islanders in a matchup of the second and third place teams in the USL Pro table. I am all for giving Seaton plenty of MLS experience once the USL Pro season is over, but he is actually with a team in the playoff hunt and battling for the top record in the league. Let him experience that all the way through to the playoffs and beyond, and then give him all the MLS time you want in September and October.
In this match, I assume that everyone will be on the bench and that most everyone will eventually get some playing time. This is not a game about results, it is a game to evaluate individual performances (in which the same way that international friendlies are judged). Let me know if you are excited for this game (or not) and what you hope to see out of it.