The New England Revolution are finally rounding into form and they are a scary team to face right now for anyone, not to mention for D.C. United. The 5-0 scoreline on their demolition of the LA Galaxy is a little flattering, but they dominated the second half of that game and played the defending champs off the field. United's leaky defense is going to have trouble holding them back, but they have to balance that with actually scoring some goals.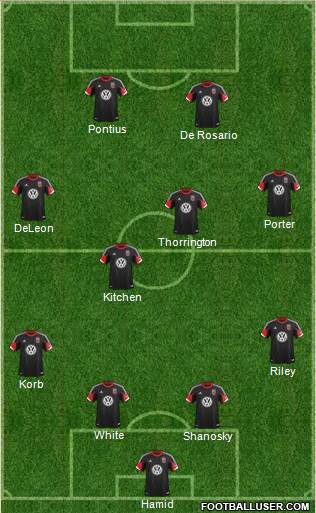 I thought that Conor Shanosky played quite well in his first MLS start for D.C. United, and I hope to see him continue to start for the team. Next to him, however, I do not want to see Daniel Woolard anymore. If Ethan White is healthy, I would like to see United's two homegrown center backs start together for the first time and see if they can develop a partnership throughout the rest of the season. I also don't want to see James Riley starting, but unless Olsen decides to recall Taylor Kemp I don't see any other option.
Carlos Ruiz should probably be in the starting lineup, but rumor has it that he will be with the Guatemalan National Team for his last matches before he retires from international play. If that is true, I think that Ben Olsen has to get Chris Pontius closer to goal to try and spark something in him. For the player next to him, I think that Dwayne De Rosario is going to start but more and more Olsen is going to use the same mindset that he used on Branko Boskovic in the middle of last season: if its not working after 55 minutes, pull him and put in someone like Rafael. While that may have been harsh on Boskovic, until De Rosario shows something this season I do not think it is a bad plan.
With this lineup, the subs will be Joe Willis, Daniel Woolard, Brandon McDonald, Sainey Nyassi, Raphael Augusto, Rafael, and Lionard Pajoy. What's your preferred starting 11?