Despite the looming match-up between the United States and Panama, there is a D.C. United match the day after that game. On Wednesday night, United takes on the Philadelphia Union in the fourth round of the US Open Cup, which is the team's only chance left, regardless of how tiny that chance is, of winning anything besides the top pick in the draft this year. Despite a league match this past weekend and a league match this upcoming weekend, I expect United to put everything it has into this game.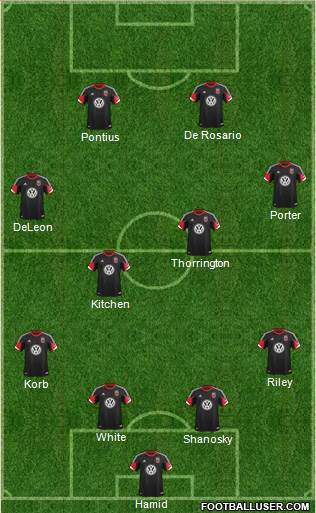 In what seems like the blink of an eye, Ethan White has become D.C. United's best defender. He was thrown into the fire in 2011 due to injuries, was relegated to the bench and to Richmond last year, and started this year as the fourth choice in central defense. But his play demands that he be on the field and may allow United to potentially trade one of its more high priced defenders. The spot next to him is a bit of a tossup between Conor Shanosky and Daniel Woolard, but I lean towards Shanosky.
With Carlos Ruiz away on international duty, the rest of the lineup writes itself. Dwayne De Rosario will come back into the lineup at forward, but the rest of the front six is the same as against New England. With these starters, the subs would be Joe Willis, Daniel Woolard, Brandon McDonald, Raphael Augusto, Syamsir Alam (why not!), Rafael, and Lionard Pajoy.
As with all matches at the SoccerPlex, it is doubtful that there will be any live video, so we will all be grasping for twitter tidbits from all you who do attend. Should D.C. United advance, they would play the winner of the New England Revolution versus New York Red Bulls match at the SoccerPlex on June 26.