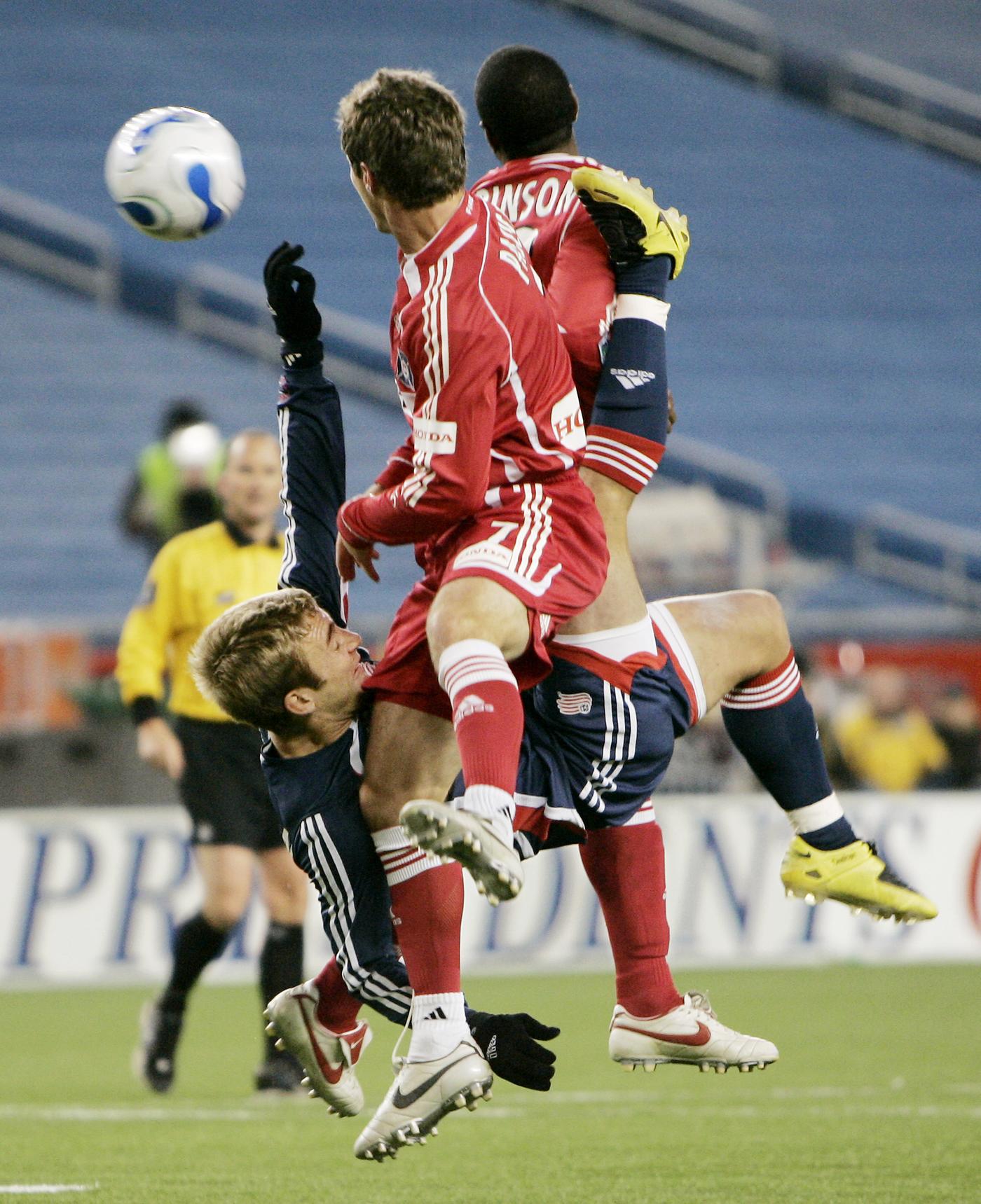 Let's see the Boston Globe try to top that headline!
So I guess 32 credits was all that Taylor Twellman needed at the University of Maryland. Wow, what a goal.
And I don't need to hear the arguments that it should have been disallowed. The rule says that a dangerous play call is at the discretion of the referee. And this is coming from a guy who just saw United knocked out of the playoffs on a "discretionary" handball call.
The Revolution sure have this whole 3-5-2 thing figured out. Heaps, Parkhurst, and John were great, and Joseph was brilliant. I'd like to see Clyde Simms develop more into the Shalrie Joseph type. He's got the body for it. But Joseph is such a leader, pointing and directing wherever he goes. I also think Parkhurst's Defender of the Year title is well deserved.
I will be wearing all black to MLS Cup in support of United, no doubt about it. But don't be surprised if you hear from me a couple of "Taylor Twellman! Clap, clap, clap-clap-claps"