My name is Rob, and I do not like soccer teams from Seattle, Washington.
I want to take a moment to talk to you about women's soccer, specifically the National Women's Soccer League.
This weekend, Saturday, May 3, the unbeaten, near-consensus preseason favorite Seattle Reign will come to the Maryland Soccerplex to take on your hometown Washington Spirit. For those who don't follow the NWSL, Seattle features such USWNT stars as former Dancing-With-The-Stars-Contestant Hope Solo, Instagram Superstar Sydney Leroux, and Megan Rapinoe, who is a really really good player and decent person about whom I can't really muster any snark.
They're going to bring out a lot of fans to the game, some who couldn't name a single Spirit player, that will cheer wildly for the Reign and not understand the horrid example they're setting for their children. You see, the club vs. country divide that took a solid 15-or-so years to develop in MLS doesn't exist in women's soccer, not yet anyway. It's unconscionable for many to wish players like Solo or Alex Morgan anything but unlimited success in everything they do.
That's where you, B&RU reader, come in -- at least I hope you will. You understand the glory of a D.C. soccer team crushing one from Seattle. You know the satisfaction of waving your team's colors in the face of a global star that is used to constant adoration. There are supporters groups here, and they do a great job of bringing the ruckus, but I want DCU fans to also get a taste this week.
I invite you to come up to the Soccerplex this weekend -- the game is at 6:30, you should be home in time to see United at Portland. Maybe you're not generally a fan of women's soccer -- that's ok, but I think you'll be pleasantly surprised at what you see.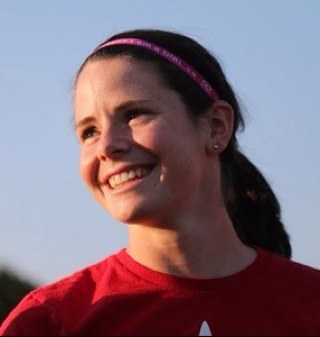 The Spirit play a possession-oriented, attacking style (typically a 4-5-1 or 4-3-3 if you're curious about that sort of thing) and have their own bank of stars to take on Seattle's galacticos -- some you've heard of like Northern Virginia's own Ali Krieger, some the world will soon know like top draft pick and superstar-in-waiting Crystal Dunn, some you probably don't know but should, like Canadian midfield dynamo Diana Matheson -- dubbed by Spirit fans the "Tiny Assassin."
The Screaming Eagles are running a bus up from Arlington Saturday [that's a link] and that's a great route to go if it's convenient -- $25 for non-SE members gets you a GA ticket and ride on the bus, which I hear will feature DC Brau's The Tradition. You may choose to be dropped off at their DCU viewing party after the Spirit game.
If you live somewhere that's not conducive to an Arlington bus trip, you can take advantage of a special discount for this game for Black & Red United readers [that's a link, too - discount is applied when tickets are added to the cart] for $20 general admission tickets (reg. $25). If the presense of booze is a dealbreaker, there is indeed a beer garden atop the hill over the South goal, along with Famous Daves BBQ and real good pizza from Mamma Lucia's.
The atmosphere at the 'Plex is truly rocking when it's a full house, which this one will be. Hope Ideally, I'll see you out there.
DISCLOSURE: The author is a ticket sales rep for the Washington Spirit.